---
---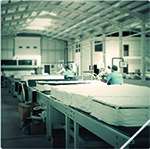 Wide and Flexibile Production Capacity
KAYBED, which has a potential to produce 1.000 mattresses per single work shift in its plant on 10.000 m2, shall be adequate to respond customer needs. As well as this wide production capacity, KAYBED's facilities are modernized and hygenic and present various experiences to consumer.
---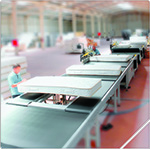 Entegrated Production Factory
KAYBED, which covers all stages of processes such as tailor works, production of springs, quilters and cover tailoring serves in an integrated facility and it gives out the benefit which arises from rapid production, variety in production and low cost provided by these stages in the facility to consumer directly.
---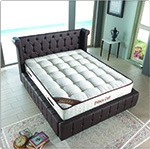 Powerful and Innovative R&D Team
KAYBED sees each costumers as an exclusive project and offers sleep system solutions that fit every individual with its powerful R&D team and innovative mattress design office. It offers you mattress-lovers innovative products by featuring sleep technology and raw material options used all over the world.
---
Wide Product Range and Glamourous Design
KAYBED owns a wide product range with its raw material options and its technical equipment. This product range including Mattress, Base, Headboard, Mattress Pads and Pillows, has been enlarged with concepts such as KayBonnel, KayPocket, KayVisco and KayLatex. Thus, it offers sleep system solutions that can meet every need and demand of each costumer with different sleep cultures.
---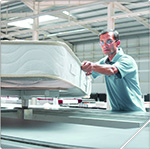 Quality Control
KAYBED manufactures ISO certifed mattresses via its quality controls done throughly, by combining first class materials with its know-how. KAYBED manufactures high quality mattresses, the quality of every step of production is controlled throughly with different quality control technics. In KAYBED, the quality control is a process which starts with raw materials all the way to dispatching. By the help of this process, KAYBED proves it has reached the level of quality desired by minimizing the error rate.

---
Packing and Fast Product Delivery
With its innovative packing systems, KAYBED is able to do customer-driven, hygienic and steady packing with its roll, press and duplex plastic technics. Due to the innovative packing systems used, It provides convenient delivery. KAYBED is a sleep factory which opens up to the domestic market with its location which can be regarded as central Turkey, and to the whole world thanks to its proximity to the Mersin Port. Furthermore, it has the capacity to constantly serve its customers with its large stock.

---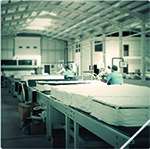 Inhouse Production/ Integrated Production Facility
KAYBED realises all its production steps in its own facilities and works with zero problem policy. It eliminates the product component supplier dependancy by handling each production step by itself from quilting to tailoring, springs to packaging. Furthermore, with the benefit of having its own integrated production facility, it offers its customers a faster and a more flexible service.
---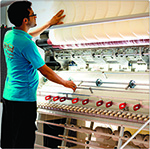 Endless Quilting Options
KAYBED practices recent technology in its quilting section. While performing fast and serial production thanks to the double chain stitch technology, it also offers more stable and better quality production in borders and exclusive productions.

---
Pocket and Bonnel Spring Production
KAYBED maintains its own production of Bonnel and Pocket springs to preserve the quality of springs, being one of the most important factors of mattress comfort. In accordance with the request of mattress-lovers, it manufacture Bonnel springs, zonned or non-zonned Pocket springs in different sizes.

---
Mattress Cover Production and Tailoring
Knowing the importance of hand labour, KAYBED puts an extra emphasis on the tailoring section. You can see how significant we consider tailoring to be from the intense usage of various borders and covers which we use in order to increase the quality and the visuality of our mattress. While manufacturing mattress that meet the demands of you mattress-lovers thanks to manual labour carried out meticulously by this section, KAYBED enriches its collection with each new idea.

---
Full Automatic and Manuel Special Production
KAYBED, whose aim is to move its production to high standards, owns an automatic production line made up of anti static silicone band transport systems in order to make serial, hygienic production that will always have equal quality. At the same time, it manufactures special handmade mattresses for which the hand labour has been done intensely, to meet the various demands of you mattress-lovers, thanks to the manual system it possesses.

---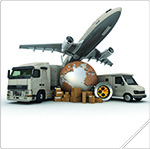 Transportation Advantage and Location
KAYBED is a sleep factory which opens up to the domestic market with its location which can be regarded as central Turkey, and to the whole world thanks to its proximity to the Mersin Port.
We offer many advantages to mattress-lovers such as short delivery time thanks to our proximity to raw materials which are essential for a fast, flexible and problem-free production.